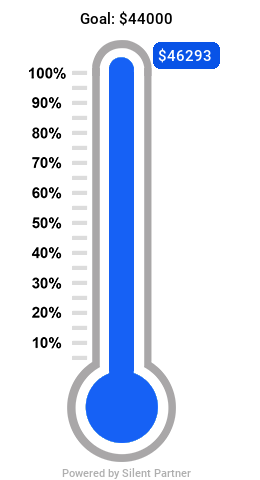 MARCH UPDATE:  We are full of gratitude!  The generosity of your donations has helped us reach our fundraising goal for the 2023 Wind Ensemble & Chamber Orchestra Tour of Ireland. Many thanks to everyone who contributed to the tour fund, attended our 9th Annual Bands at the Broad benefit concert, donated items for our silent auction and wine raffle, and volunteered to make this all possible.  Thank you for supporting music education and this opportunity that will surely deepen our students' love for and commitment to music and the arts.
The Samohi Band program has planned an Ireland performance tour for the combined Samohi Wind Ensemble and Samohi Chamber Orchestra in the spring of 2023. We are seeking assistance to raise the funds needed to cover expenses for participating students whose families cannot afford the cost of the tour. This is the first time in decades that Samohi Band and Orchestra students will tour together. We think it's a wonderful way to ring in a new era of Samohi Music tours.
Donations are tax-deductible to the extent allowed by law.
SMAPA-Samohi Band is part of the Santa Monica Arts Parents Association, a 501(c)(3) non-profit corporation, Tax ID 95-2563339
It may take up to 24 hours for your donation to appear on this page.
If you don't see the "

Donor name for acknowledgment line

" on the donation link, please comment below or send us an email, so we know how to list thank you on this page.
Click on the text to: DONATE NOW
The link is exclusively for donations to the Tour Fund.
Click here to download the: Ireland Tour Donation Form to contribute to our Bands at the Broad auction.
Please help us meet our goal of $44,000 to send the Wind Ensemble and Chamber Orchestra to Ireland!
Thank you to our Community Sponsors!
The City of Santa Monica
Bob's Market
Santa Monica Music Center
O'Brien's Irish Pub
The Pump Station & Nurtury
Thank you to our Donors!
LGO Hospitality / The Misfit / Ingo's Tasty Diner
Broadway Baker
Lares Restaurant
Santa Monica Music Center
USC Athletics / Galen Center
UCLA Alumni Association
Malibu Coast Animal Hospital
Steven Pruneau
Cary Prince
Marcus Daley
Beth Clark
Paul Bloom
Steaven and Jacquelyn Chen
Heidi Gordon
Rebecca & Greg Terlizzi
Jason Jarvis
John Reynolds
Tom Kelsey
Nate Smith
Carrie Duran
Marshal Allshouse
Matthew Ritvo
Henry Bros Studio
Monica Hershenson
Mary Tulenko
Alfredo Luna
Steven Kavich
Mark Reynolds
Jeffrey Pheffer
Augustine Lyons
Constance & Hans Tees
The Freedman Family
Henry & Mo Grannan
The Peralta Family
The Crawford Family
Julie Reid-Ware
Lisa Kishi
Lisa Wegener
Tropea/Lester Family
Richard & Mary Crawford
Trevellin Family
Laura Ford
The McKay Family
The Ford Family
Vallick Inc.
Kathleen Kobialka
Andrea Kahn
Zhao Family
Betty Jenkins
Maja Kis
Joseph Michael Dolan
H.F. Foltz
Robert Watkins
Miles Cotton